Why Choose RE/MAX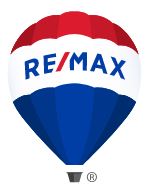 When you choose a RE/MAX Sales Associate to sell your home or help you purchase a new home, you'll experience a high level of service.



First, RE/MAX Associates are The Hometown Experts With a World of Experience®. Across the globe, they make their living in the same communities in which they live. They're the people next door, or just down the block.



Consummate professionals, RE/MAX Associates on average lead agents of competing brands in advanced real estate education and production. That's why they're known as "The Real Estate Leaders®" and why no one in the world sells more real estate than RE/MAX.
40 Years "Above the Crowd"
RE/MAX – now an established industry leader - celebrated its 45th anniversary in 2018 and looks ahead to even greater real estate achievements in the years to come. Whether you're in the homebuying process or looking to sell, choose a RE/MAX Agent. When you choose a RE/MAX Agent, you'll have a real estate agent for life.
Customer Satisfaction
The proof of quality service is in repeat customers and in customers who refer RE/MAX Associates to their friends. Many RE/MAX Sales Associates derive a high percentage of their business from repeats and referrals. On average, RE/MAX Associates sell more real estate than other agents. They are better-qualified to set the right price for the homes they list, better-equipped to market those homes, and likely to find a buyer in a shorter period of time. That experience and education also means they are better-qualified to find the right home for any buyer.
Advertising
Extensive advertising by individual RE/MAX agents, combined with national television advertising and broad Internet exposure, inspires buyers and sellers to seek out RE/MAX Agents. When you list your home with a RE/MAX agent, it will receive wide exposure.
The RE/MAX Balloon Logo
The red, white and blue RE/MAX Balloon, with its "Above the Crowd®" slogan, is recognized all over the world. RE/MAX boasts a global fleet of more than 100 Hot Air Balloons, that make thousands of appearances each year.
The famous red-over-white-over-blue RE/MAX yard sign and your RE/MAX agent lead you to properties in areas in which you'll want to live and work. If you want to sell your property, the RE/MAX yard sign attracts buyers.